In 2020 lockdown Ludo is one of the popular games among mobile games. Yeah, I am serious.
As now many people have a smartphone on their hand, they prefer to do most of the things on that smartphone. And playing Ludo is not an exception. Yeah, People are now loving to play Ludo on their smartphones.
But still many people don't know that they can earn money by playing Ludo games on their smartphones. I know you are not of one them. You know that you can make money by playing Ludo. That's the reason you are reading this post and looking for Ludo earning apps.
In this post, I am going to share some best Ludo earning apps.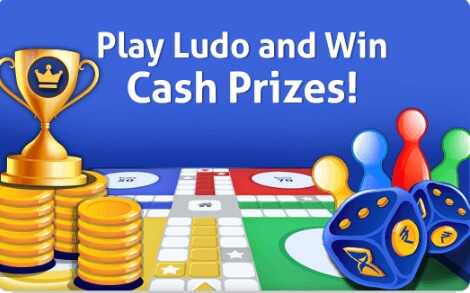 10 Best Ludo: Earning Apps
I have chosen the 10 Ludo earning apps to earn money. Just play online Ludo game and earn money.
Here is the list of best Ludo earning apps.
Paytm First Game
Ludo Supreme Gold
Ludo Empire
EWar App
Ludo Fantasy App
Ludo Ninja
Gamezy
MPL App
PlayerzPot
WinZO Gold
#1 Paytm First Game Ludo King Master
Paytm First Game is a gaming app by Paytm. On Paytm First, you can play Ludo. Once you download the app and sign up, you can start playing. As you join, you enter an available room, once the room is filled with 4 players the game starts.
Just download the Paytm First Game and start playing.
Sign Up Bonus:– Rs.50
Refer and Earn:- Rs.10. You can earn up to Rs.10,000 through the referral program.
Not only Ludo, but you can also play other games on First Game.
#2 Ludo Supreme Gold
Ludo Supereme is very much popular. It is one of the best Ludo earning app. Ludo Supreme Gold comes from the maker of Zupee, which is another popular money-earning app.
You get 10 minutes to complete the game and you get 15 seconds to roll the dice. It's one of the best Ludo money earning app
Sign Up Bonus:- Rs.10
Refer and Earn:- Up to Rs.150 per refer
You can check more details about Ludo Supreme Gold here.
#3. Ludo Empire
It's another Ludo earning app from Fabzen Technologies Private Limited. There's a tournaments option also, with this you can earn a much bigger amount than normal games. So you should definitely try Ludo Empire once.
Sign Up Bonus:– Rs.10
Refer and Earn: Rs.20 per referral.
#4 EWar App
Ewar is a gaming app similar to Paytm First. You can play also play Ludo on the Ewar app. The app has more than 5 million users across India. On Ewar you can also play COD, Free Fire, Fantasy Cricket, & BattleGrounds Mobile India.
Sign Up & Get: Rs.22 (5 on registration + 20 for referral bonus + 2 on contact sync.)
Refer and Earn: Rs.12
#5 Ludo Fantasy App
Ludo Fantasy was launched in 2019. The app has become so popular in a quite short time. It is owned by Vivson Games Pvt. Ltd.
Sign Up Bonus:- Rs.20
Refer and Earn:- You will get Rs.1 on referee's per game.
#6 Ludo Ninja
Ludo Ninja is developed by the same developer who built Ludo Supreme Gold.
But Ludu Ninja is quite different from most Ludo earning apps. It's a No Dice game. Where you don't want to roll dice. I have played this game and it's quite interesting. Want to know more about Ludo Ninja, just check out this post. Ludo Ninja is a no dice Ludo earning app.
Sign Up Bonus:- You will get Rs.10 Ludo sign up bonus.
Refer and Earn:– Get Rs.100 when your friend deposits Rs.100 or more.
#7 Gamezy
Gamezy is a combo of fantasy sports app and gaming. There are more than 15 games including Ludo. Gameskraft, a Bangalore-based Gaming company developed this app. I have shared a post about the Gamezy app.
Sign Up Bonus:- Rs.50
Refer and Earn:- Rs.20If your friend plays a game worth Rs.50.
#8 MPL App
MPL needs no introduction. MPL is the most popular and largest e-Sport platform in India. You can play over 60 games on the app. Ludo is one of them. Even Ludo is one of the popular games on MPL. Want to know more about MPL, check out this post about MPL app.
Sign Up Bonus:- Rs.75
Refer and Earn:- Rs.75
#9 PlayerzPot
PlayerzPot is also a gaming app similar to MPL. With over 7 million users and 10Cr+ daily winnings, it becomes quite popular. You can play Fantasy Sports, Carrom, Ludo, Snake & Ladder, and many more amazing games.
Download the PlayerzPot app.
Sign Up Bonus:- Rs.50 (Rs.15 for Mobile Number verification + Rs.10 for Email Id verification+ Rs.25 for KYC)
Refer and Earn:- Rs.50 per referral + 2% of your referee's game joining amount.
#10 WinZO Gold – Ludo Game
There are 70+ games available in 12 different languages. WinZO Gold is one of the trusted apps with over 5Cr users. Head over to his post for more information about WinZO Gold.
These are not organized from best to worst. I have just written about them randomly. All these apps are quite good to play and earn Paytm cash by playing Ludo.
Ludo Earning App Without Investment
You can earn money without investment in Ludo. Wondering How?
Just install 1 ludo app and use the sign up bonus. After that repeat the process with the apps. So you don't need to invest anything. Once you earned some money using a sign up bonus. You can reinvest the money back and play ludo. So you don't need to use your money to play games.
General FAQ
Is it safe to use these apps?
Can I withdraw my winning money to Paytm wallet?
Yes, you can do transfer your winning amount to your Paytm wallet.
Can I play Ludo without investment?
The answers is yes. I have shared more details on this post. Make sure to check that.
Conclusion
I have shared some of the best Ludo earning apps. I hope now you will be able to earn money by playing Ludo. Play Ludo and earn money.
I will update this post whenever I receive a new ludo earning app. So keep visiting this blog.