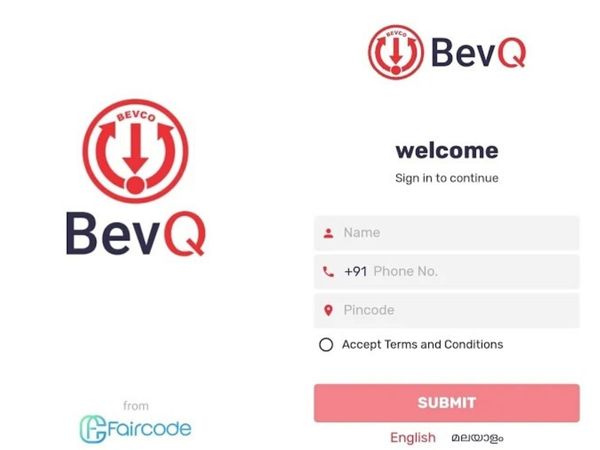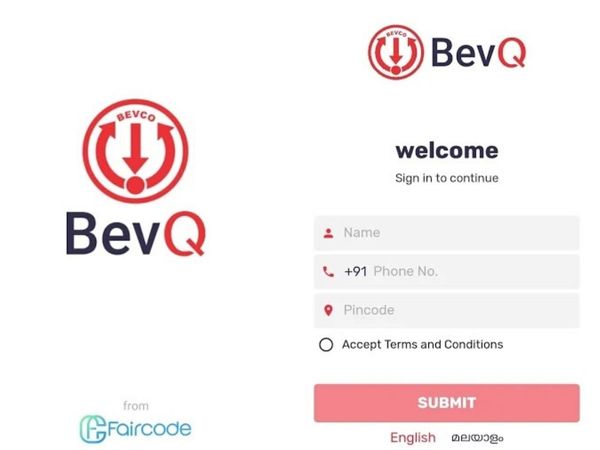 Kerala's Government launched BevQ app on 28 May and it has crossed over 100k downloads within hours. This App is created by Faircode Technologies Private Limited. The main purpose of this App is to maintain a queue system for the sale of liquor and to maintain social distancing measurements as well. After the launch, BevQ app is facing many technical issues. Otp and Sign-up issues are faced by many users.
Government of Kerala announced that sale of liquor will start on 28th May with the launch of BevQ App. Kerala State Beverages Corporation (BEVCO) Limited told that we will start the sale of liquor using BevQ App. Excise Minister T P Ramakrishnan launched this App after Wednesday's final trial. This App provides liquor queue tokens to the users and these liquor queue tokens then can be used in the nearest liquor shop to buy liquor.
How to Download And Order Online On BevQ App?
This App is only available on google play store and apple store currently.
Step 1: First go to Google Play Store or Apple Store And type "BevQ" in Search and then just install the App.
Google Play Store Download Link
Step 2: After Installing BevQ App, now enter your name, Phone Number, Area Pincode. After entering this information, accept terms and conditions and click on Submit Button.
Step 3: After clicking on the submit button, enter your OTP that you have received on your Phone Number.
Step 4: Now you are registered in App. Now you will see two options Liquor and Beer & Wine. Just select your preferred one.
Step 5: Now App will show you QR Code, Time Duration, Date, District, Address & Other Information. Now go to the liquor shop mentioned the App in the time Duration provided by App.
Step 6: Now your QR code will be scanned at Liquor shop and after scanning liquor will be handed over to you.
You can read our previous article on Mark Zuckerberg here.