Do you want to earn some extra money in your spare time?
You can earn some extra money by completing surveys. If are considering surveys as a way to earn money, you can go with i-Say surveys.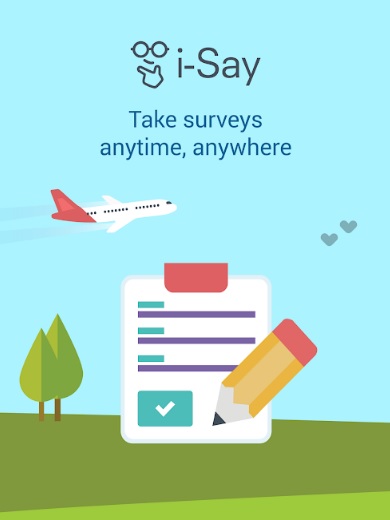 i-Say is one of the most popular survey sites to earn money. I have used this site to earn money. If I can, you can also do it.
I am going to share step by step guide on how to get started with the Ipsos i-Say survey.
What is Ipsos i-Say Survey?
Ipsos i-Say is formerly known as i-Say is a panel site. Where you have to complete surveys to earn money. They use your data for market research and you get paid for it.
Ipsos iSay is owned by Ipsos, which was founded in 1975. It is available in more than 100 countries. They conduct more than 70 million surveys per year.
Read Also: Earn Money While Listening To Music
How To Register & Complete Profile On Ipsos i-Say
The registration process is simple. You just need an email ID to do so.
Here is the Ipsos i-Say sign up process. You can follow the process on your smartphone and PC.
#1 Step: First of all, you need to visit the i-Say registration page.
#2 Step: Now enter your name, email and create a password.
#3 Step: Select Gender and enter Date of Birth.
#4 Step: Tap on the Sign-Up button.
#5 Step: Now it will be sent a mail for verification. Just verify your mail.
#6 Step: Once the mail is verified, you need to complete your profiles.
#7 Step: You can see profiles Personal Care, General Information, Travel, Technology, Consumption information. Do remember the details that you will enter. It can take 5-10 minutes to complete surveys.
Read Also: Honeygain $5 Bonus – Earn Money Without Doing Anything
Ipsos i-Say App Download
Although you can complete all surveys from your browser, you can download the app as well.
The i-Say app is available on both Android & iOS. It can be downloaded from Play Store and Apple App Store.
You can also use your PC to complete surveys.
How To Complete i-Say Surveys
First of all, you need some patience to complete Ipsos i-Say surveys. It can up to 20 minutes to complete surveys.
Make sure you remember the details that you have entered while completing your profiles.
Read the questions carefully before answering them.
How To Redeem Rewards Fron Ipsos i-Say Survey
There are multiple redemptions available. You can redeem your earnings to Paytm, Amazon, Flipkart, etc.
The minimum redemption is 5000 points = Rs.500.
Once you earned 5000 points just follow the steps for withdrawal.
First of all, log in to your account with i-Say account login details.
Head over to the i-Say rewards tab.
If you want to redeem i-Say to Paytm wallet then you can do it from i-Say directly.
But if you want to get Amazon or Flipkart Gift voucher then first you have to buy Xoxoday Voucher.
Once you bought it, then visit https://stores.xoxoday.com/ and choose that voucher you want to buy.
There are a bunch of vouchers available here.
Here's i-Say payment proof.
Don't get confused with the name Xoxoday. After getting this, I redeemed the voucher as an Amazon Gift voucher.
Frequently Asked Questions
What is the i-Say app?
i-Say panel app that pays its users for completing surveys.
Is the i-Say survey legit?
Yes, it is a legit survey site.
What are iSay points?
When you complete surveys they will pay you some points.
Can I withdraw my i-Say points to Paytm?
You can withdraw your earnings to your Paytm wallet.
Conclusion
I must say Ipsos i-Say is a genuine site to earn money. I have tested this site myself and earned vouchers multiple times.
If you want to utilize your free time, you can use i-Say to earn a decent amount of money.
Let me know how much earned on i-Say.