PacketStream is a platform that will pay you for just keeping the app on your phone. In short, you can earn money without doing anything.
Sound cool, right?
I know it's cool.
PacketStream pays you for doing nothing. You might be thinking about how a platform can you for doing nothing. In this post, I am going to share all the details about the PacketStream platform.
Honeygain is a similar platform you can check that as well.
Now let's drive into this post.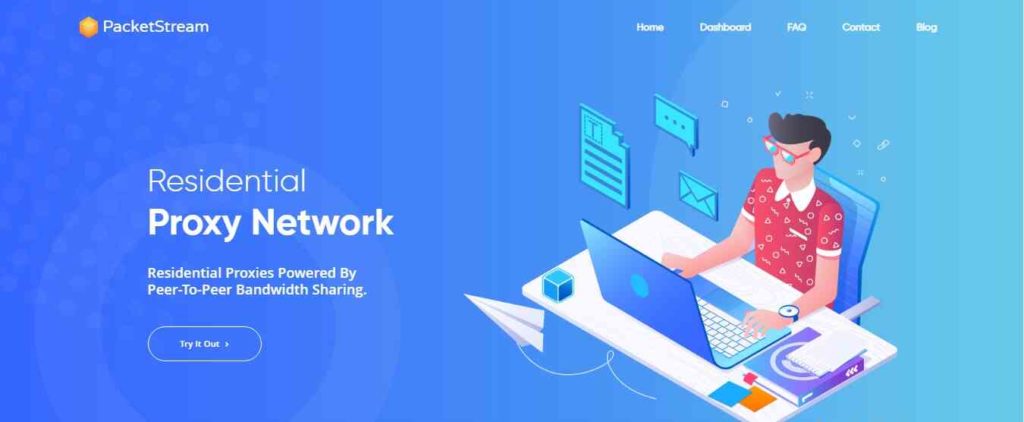 What is PacketStream?
PacketStream is a peer-to-peer proxy network. They paid their customers to share their internet bandwidth.
Is PacketStream Legit?
Yeah, the platform is legit. Users are earning money from it.
How Much You Can Earn On PacketStream?
You will get paid $0.10 per GB. For sharing 1 GB of data per day you will make $3 per month.
If you have broadband at your home and have an unlimited plan, you can make more money.
If you share 10 GB per day, you can earn $30 per month. You can make extra if you use the application on multiple devices.
Read Also: How To Earn Money Watching Ads
PacketStream Download
PacketStream is available only on PCs. It is available for Windows, Mac, & Linux. You have to register on the platform to download it.
The app is can't be installed on mobile devices.
Requirements To Earn With PacketStream:
PC. The application can be installed on Windows, Linux, & Mac.
Email ID.
Paypal account. If you don't have a Paypal account, you can create one. It's easy.
How To Register On PacketStream
#1 Visit the PacketStream registration.
#2 Enter a unique username, and your mail, and create a password.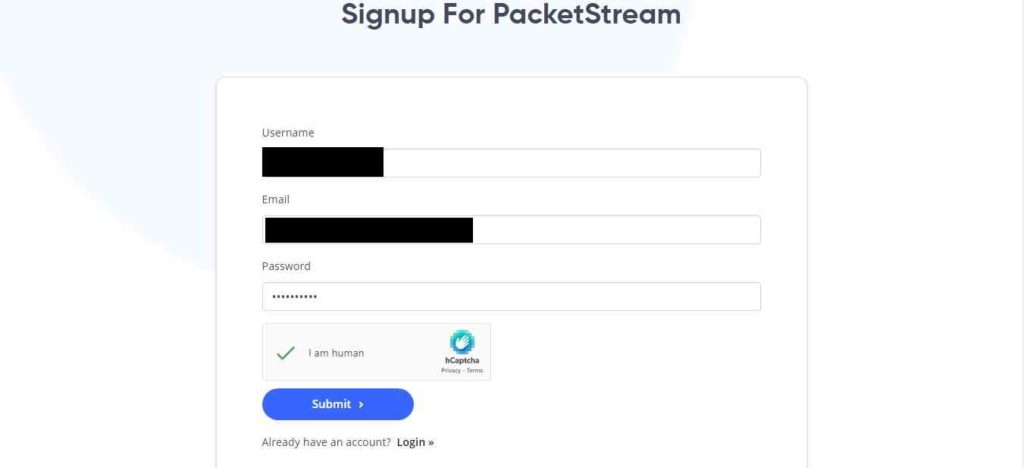 #3 Complete the captcha verification and hit the Submit button.
#4 Now click on Earn Money.

#5 You will receive a verification mail, just verify your mail.
#6 You can see the option to download the PacketStream on your PC.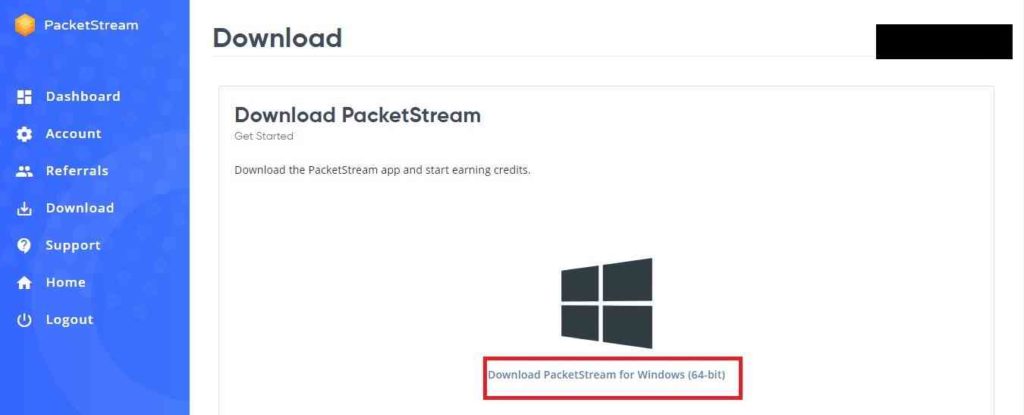 #7 After downloading it, install it on your PC.
#8 Now login to your PacketStream account with your login details.
#9 Boom! You are ready to earn money.
How To Earn On PacketStream
Once you installed and logged in to the app, you are ready to earn money.
No need to do anything to earn money. Just keep the software installed on your device. And you will earn money automatically.
Read Also: Best Transcriptions Sites To Make $150-$250 Per Month.
PacketStream Refer and Earn
PacketStream has a referral program as well. You will get 20% of your friend's earnings.
Read Also: Get Paid To Watch Ads
How To Withdraw From PacketStream
The PacketStream minimum withdrawal is $5. You can withdraw your earnings to PayPal and Stripe.
Login to your account with your credentials.
Now click on the Account section.
Then you can enter your PayPal email ID.
Once you earned $5, simply click on Withdraw.
The amount will be credited to your Paypal account.
3% charge will be applied per withdrawal.
FAQs
Is PacketSream available in all countries?
It is available in most countries.
How to download PacketStream on mobile?
PacketSteam is not available for mobile phones. It is only available for PC.
What is the minimum withdrawal on PacketStream?
The minimum withdrawal is $5.
How to disable PacketStream?
If you want to disable it, just close the PacketStream client. It will stop sharing your internet until you open it again.
You will not earn anymore if you disable it.
Conclusion
If you want to earn extra income sharing your internet, just try PacketStream. You, can't replace your full-time job with this. But you can earn an extra amount. The best thing is you don't need to do anything.