Shop101 Referral code is – GVSRG8
You can use this Shop101 referral code at the time of registration.
Do you know that you can resell products and earn money from your home? Yes, you are reading it right. Today I am going to share a reselling app called Shop101. The app is similar to Meesho. You might have seen Meesho ads on TV and Youtube.
Reselling business is growing in India. You can also start reselling business and start earning money from your Smartphone.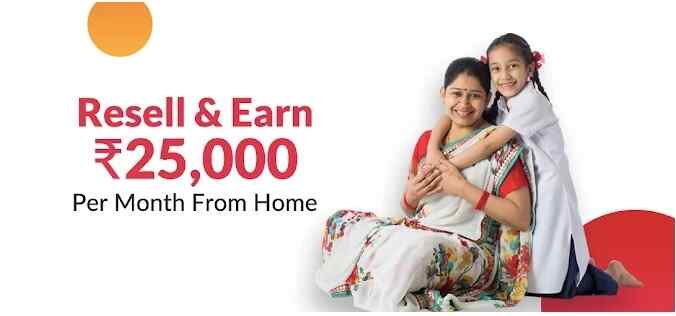 Believe it or not but people are making money from these apps. I have already shared a detailed guide about how you can make money by reselling on Meesho.
Now it's time to share a post about Shop101. I will share the referral code for Shop101 App.
Let's get started…
How To Register On Shop101 App
It's not that hard to register in Shop101. You can register with just an email and mobile number.
Here's the step-by-step process to register on Shop101.
First of all, click here to download the app.
Now open it and enter your mobile number.
Tap on the "CONTINUE" button.
Now your mobile number will be auto verified.
Enter all your details and choose your language.
Submit all details.
Tap on the menu and then tap on "Refer and Earn".
Here you can see "ENTER REFERRAL Code". Tap on that.
Enter this Shop101 referral code – GVSRG8 and tap on "Confirm".
Now you can browse products.
Enter your bank details to receive your payments.
You can also add other details like the Business logo.
How Much You Can Earn Shop101?
It depends on you how much effort you are putting into it?
You can expect to earn Rs.25,000 per month.
Some people are earning more than that and on the other hand, some are earning less than Rs.25,000.
It depends on how you are marketing your products.
I am going to share some tips to increase your sales.
What is Shop101 Referral Code
Here's the Shop101 referral code – GVSRG8. You can use the code at the time of signing up.
What is Shop101?
Shop101 is India's #1 trusted reselling app. Where you can make money by reselling products. Later in this post, I will share in-depth what is reselling and how to make money from it.
The app was founded in 2015 by Abhinav Jain, Aditya Gupta, and Kalpak Chhajed in 2015. Now there are 90 lakhs+ registered resellers available. Till now they have processed 1 crore+ orders worth more than ₹1000 crores.
Shop101 App Download
The Shop101 reselling app is loaded with a lot of features. It has 10,000,000+ installs and 4.3-star ratings in the Play Store. Just Download the Shop101 APK from here. It is also available on Apple App Store.
What Is Reselling?
Reselling is nothing but reselling products with potential buyers. You might be thinking "hey but how I can make money by reselling." Here's the catch. While reselling a product you have to set a profit margin to get the profit from reselling. Now the customer will pay the price that you have set. Then you have to order the product from Shop101. You took the profit, the customer got the product. It's a win-win situation. That's the reason I think this is a nice business model.
How Does Shop101 Work?
If you still don't understand how Shop101 works, I am going to share how Shop101 works with pictures.
#1 Step: Login to your Shop101 account with Shop101 login details if you haven't logged in already.
#2 Step: Choose a product. The price that you can see is the actual price of the product which you have to pay to Shop101.
#3 Step: Tap on Share & Earn. Now you have to share the images with your potential buyer.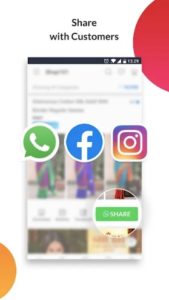 #4 Step: You can share on WhatsApp Groups and Facebook Groups.
#5 Step: Once any potential buyers like any of the shared products, you have to order the product from the Shop101 app.
#6 Step: Again open the Shop101 app and go to the same product.
#6 Step: Now tap on "Order Now". Ask the buyer what Payment Method he/she preferred.
#7 Step: Here you can see "Customer Price". The customer price = Product actual price + Your margin. You can set your own profit margin.
#8 Step: Tap on Next. Enter the customer name, Mobile number, and address.
#9 Step: Add the customer address and make the payment.
#10 Step: Ask your buyer what Payment Method he/she prefers, COD or Prepaid Payment. If the buyer chooses COD, Shop101 will collect the money and send it to your account. And if he/she preferred Prepaid payment, you can take the profit and then order the product.
This is how Shop101 works.
How To Get More Orders
I am going to share some ideas to get more customers. Don't worry you can do all that from your comfort of your home. And you don't need to invest a penny to get started.
Here are some ideas:
1. WhatsApp Group: I bet you are already a member of some WhatsApp Groups. You can share your product catalog on those groups to get sell products.
2. Facebook Marketplace/Group: Shop101 recently introduces a feature to sell your products on Facebook Marketplace. You can check that on the Shop101 app.
3. Instagram: After launching Reels, Instagram becomes very much popular in India. So there are audiences. You can use them to sell the product and get profits. You can share the product images on Instagram. You can also share product videos Reels.
Shop101 Refer and Earn Program
Apart from reselling you can also earn money from your referrals. You can earn 10% of your referee's orders till the 5th order. The maximum commission amount that can be earned per order is ₹50.
If you can refer this app to 10 people, your potential income is ₹50×5×10 = ₹2500.
Share your Shop101 referral code and earn money from the referrals.
Shop101 Customer Cares
If you ever face any issues and want to contact the support team. You can mail them at [email protected].
Shop101 FAQs
What is the Shop101 app?
Shop101 is a reselling app. It allows users to earn for reselling the products.
How much you can earn on Shop101?
On average you can earn Rs.25,000 per month.
Does Shop101 deliver all over India?
Yes, they deliver all over India. You can check in the app if your PIN code is serviceable or not?
How to use Shop101 credits?
You can use the credits to get discounts on products.
Is Shop101 a Chinese app?
No, Shop101 is made in India.
Is Shop101 a Scam?
Shop101 is not a scam. It's a trusted reselling app in India.
Shop101 Referral Code Conclusion
I hope now you can start reselling using the Shop101 app. This is a business model which you can start without any investment. It doesn't matter if you are a Student, Housewife, Mom, or Employee. You can start this business as a side business.
So what are you waiting for?
If you have still any queries, just comment down below I will my best to solve your query.
Happy Reselling and Happy Earning…