There are various ways to engage with others on social media. DM is a common feature in almost all social media. Instagram is not an exception.
DM means Direct messaging or Direct Message. When you send or receive a private message to someone or from someone on Instagram it is considered as a DM or Direct Message. Only you and the sender can read the messages.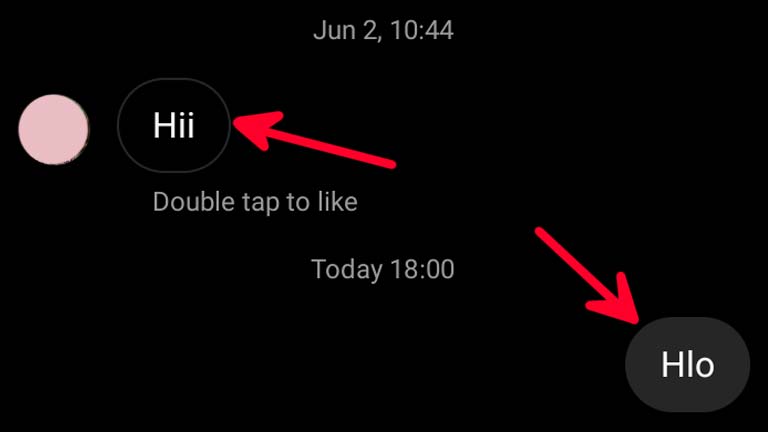 You may hear the term "DM" in many cases. Like this Hey, Let's discuss that on DM, DM me, etc. I am sure you heard the term that's why you are reading this post.
I guess many people use the term DM, but they don't know what is the meaning of DM. I am writing this post on, particularly Instagram DM because this is one of the fastest-growing social media. Just stick with this post, I am going to share DM's meaning on Instagram.
I am going to solve these queries in this post.
DM meaning in Instagram
DM full form in Instagram
What is DM in Instagram
Meaning of DM on Instagram
What Is DM Meaning In Instagram?
DM refers to Direct Messaging or Direct Message. It is a way to interact between one Instagram user to another privately. Yeah other than two Instagram users, no one can see the messages. That's the beauty of DM.
Both users have to follow each other to do a chat over DM. If only the sender followed, then the message will be pending. If the receiver accepts the message then he/she will receive the message or he/she can also delete the message.
DM is a good and helpful feature in many ways. When you want to send a message to someone privately then you can use DM. There are many people who love this feature because they want to chat privately.
Instagram was launched in October 2010. After 3 years Instagram introduces DM (Direct Messaging) feature to send messages privately.
I have shared a step-by-step guide to changing your Instagram password.
DM Full Form In Instagram
The full form of DM is Direct Message or Direct Messaging. It is a common feature in Instagram to communicate privately with someone through messages.
DM is also known as PM. The full form of PM is Private Message. PM is popular on Facebook.
Want to enjoy dark mode on Instagram, you should check this post about how to enable dark mode in the Instagram app.
Types Of DM On Instagram
We follow many kinds of people on Social Media. Some messages are may important for you and others may not. To solve this problem Instagram has launched a good feature.
In the Instagram DM option, you can see two tabs 1. Primary and 2. General.
Primary: In this tab, you should keep important messages. And those messages which you want to see first.
General: There are messages those are not as important as others. You should keep those messages in the General tab.
Do you know that you can download Instagram videos?
How To Send DM In The Instagram App?
It's super easy to send DM on the Instagram app.
Step 1 – First of all, open the Instagram app.
Step 2 – Now tap on the "Paper Plane Icon".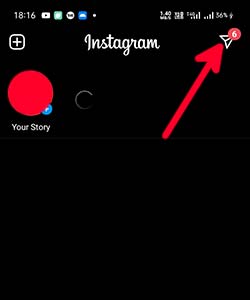 Step 3 – Here you can select whom you want to send DM.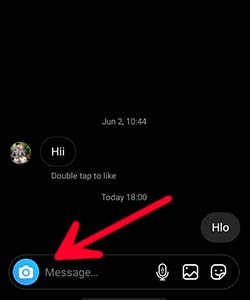 Check also – Instagram Login With Facebook. 
How To Send Instagram DMs On PC?
Step 1 – Simply open any browser and visit instagram.com.
Step 2 – Now log in to your Instagram account.
Step 3 – Tap on the "Paper Plane Icon".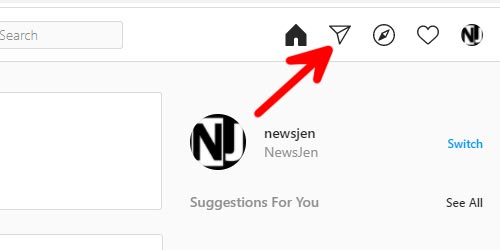 Step 4 – Select the user whom you want to send DM.
Step 5 – Now send DM, whatever you want.
I have shared my personal experience with Instagram DM. I hope this guide will help you.
Here is the latest detailed guide to deleting an Instagram account.
Frequently Asked Questions
Let's see some FAQs.
What is DM meaning in Instagram?
DM means Direct Message. This feature is used to message someone privately.
Is it safe to DM on Instagram?
Yeah, it is very much safe to use DM on Instagram.
What is the full form of DM?
The full form of DM is Direct Message.
Where did the term DM originate?
The DM is originated on Twitter.
What is the meaning of PM?
PM meaning Private Message. The PM term becomes famous on Facebook.
What is a DM message?
DM is a one-on-one conversation. Where only you the other user do messages. No one can see the messages.
How to DM on Instagram?
Open Instagram>Tap on the Paper Plane icon at the top-right>Choose whom you want to send DM>Send DM. You are done.
Conclusion
As you can see, DM is the abbreviation for Direct Message, which is one of the best features of social media platforms. You can use the direct message feature on any social media apps such as Whatsapp, Facebook, Instagram, etc and can message any people privately.
Moreover, sometimes people casually use DM me, and if you don't know the meaning, then it can get very frustrating. But now you can know the DM meaning in Instagram.
Share this post with someone who needs to read this. Sharing is caring.
Keep Visiting…