Who is the founder of WhatsApp?
After using WhatsApp for a long time, finally, you asked this question.
WhatsApp is the most popular messaging app in the world. It has over 2 billion users in over 180 countries. In India, it has the most users 390.1 million.
I bet you are also one of those 390.1 million users and you use it daily. Not only you but I am also using it daily.
WhatsApp is the most popular social media messenger app all across the World.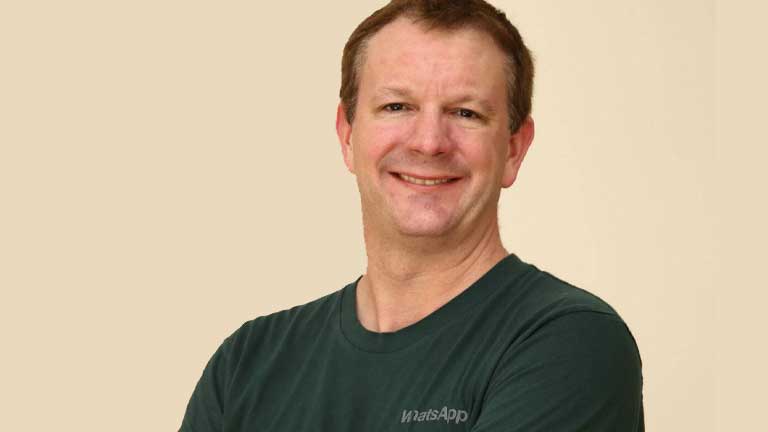 And we can see it around. If you ask someone "Hey, which messaging app do you use the most?" There is a huge chance (99.99) that the answer will be none other than WhatsApp. People have also installed other messenger apps on their devices, but mostly they use WhatsApp for messaging on daily basis.
Have you ever thought that who developed this super amazing app?
I know you have thought this, that's the reason you are reading this post.
Today you'll learn about the founder of WhatsApp.
Not only this, but I am going to also share some facts & stats about WhatsApp. I am sure you're gonna love these facts. I encourage you to read this post carefully. So you will not miss anything.
So what are we waiting for, lets's start?
Who Is The Founder Of WhatsApp?
WhatsApp was founded by Brian Acton and Jan Koum. Both of them are former employees of Yahoo. WhatsApp was first introduced to the iPhone in November 2009. After 9 months in August 2010, it was launched for Android. Initially, it was released in January 2009.
Let's back into history.
The founders (Brian Acton and Jan Koum) purchased an iPhone in 2009 and get to know the potential of apps in the App Store. Then both of them visited Jan Koum's friend Alex Fishman in West San Jose to discuss a new type of messaging app.
Fishman finds a developer at RentACoder.com to develop the app. The Russian developer Igor Solomennikov, and introduced him to Koum.
Jan named the app WhatsApp to sound like "What's up". On February 24, 2009, Jan incorporated WhatsApp Inc. in California.
And now we know WhatsApp.
Wanna improve your English? Check out our blog on Google Word Coach to learn vocabulary.
What Is WhatsApp?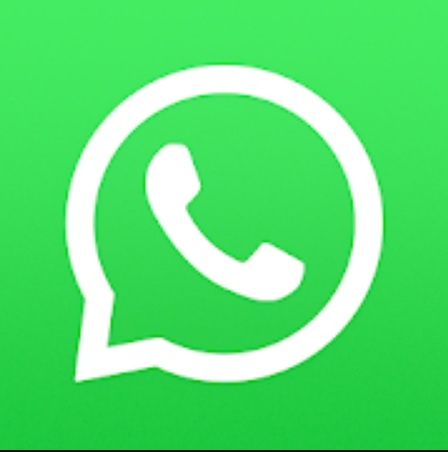 WhatsApp is a messaging app. WhatsApp was started as an alternative to SMS(Short Message Service). Don't get me wrong now we use WhatsApp more than SMS. Even we talk like this "hey WhatsApp it", instead of "message it."
Now we can send Images, Videos, Gifs, Documents, and other files to anyone who uses WhatsApp.
WhatsApp has an average of 4.2 ratings on the Play Store based on 130 million reviews.
WhatsApp is popular across both giant Operating systems iOS and Android. It can be used on Windows and Mac.
WhatsApp uses end-to-end encryption. It means that only the sender and the receiver can read the messages. Not even WhatsApp can read your messages.
Later, Facebook acquired WhatsApp for $19 billion in 2014. Let me know in the comment if I missed anything.
Check similar articles –
Facts & Stats
WhatsApp is World's most popular messeging app.
Over 2 billion people are using this app.
India has more than 390.1 million users.
US has 75.1 million users.
The most popular messeging app has users in more than 180 countries.
One of WhatsApp's founders Brian Acton later founded another messeging app called Signal. It is known for its privacy features.
WhatstApp has a separate app for businesess known as WhatsApp Business.
5 billion installs on Play Store.
WhatsApp was acquired by Facebook in 2014 for $19.3 billion.
Jan Koum named it WhatsApp.
WhatsApp has 15,46,05,495 ratings on Play Store and a 9.6M Rating on Apple App Store.
Looking for 96 country code and 97 country code. Check this blog.
Frequently Asked Questions about WhatsApp
Let's see some frequently asked questions.
Who Is The Real Founder Of WhatsApp?
Brian Acton and Jan Koum founded WhatsApp 12 years ago.
Is Mark Zuckerberg The Owner Of WhatsApp?
Yes, now Mark Zuckerberg (Facebook Inc.) is the owner of WhatsApp. In 2014 Facebook acquired WhatsApp for $19 billion.
Who Is The Owner Of GB WhatsApp?
GB Whatsapp is another variant of Whatsapp, which provides many features compared to the original Whatsapp. However, GB Whatsapp is not created by the original Whatsapp creators, and the GB Whatsapp founder is Atnfas Hoak.
Who Is The Present CEO Of Whatsapp In 2023?
Will Cathcart is the present CEO of Whatsapp in 2023.
How many people are active daily on WhatsApp?
WhatsApp has more than one billion daily active users across the globe.
How Did The WhatsApp Name Come Up?
Jan Koum named WhatsApp. He named it because it sounds like "what's, up".
Which Country Uses WhatsApp the most?
India has the most WhatsApp users. Can you guess the number? it is 390.1 million.
What Is End-To-End Encryption?
End-To-End encryption is a system of communication, where only the sender and the receiver can read the messages. Even WhatsApp can't read those messages.
How Many Countries Banned WhatsApp?
WhatsApp is banned in some countries. Here are the countries' names.
China
Iran
Turkey
Brazil
Uganda
UAE
Conclusion
Now you know Who is the founder of WhatsApp.
I hope you liked the WhatsApp founder story and the facts about WhatsApp. Before writing this post, I have a lot of research. Feel free to share this post to appreciate my hard work.
No doubt WhatsApp is one the best messaging app. Over the past years, it has grown rapidly. Now there are many messenger apps like Telegram, Signal, Line, Facebook, Messager, Instagram, etc.
Keep Visiting…