Upstox Referral Code – 27AU6N
Are you looking for a detailed Upstox review? If yes then you landed in the right place. In this, I will share all details about it.
Upstox is one of the most popular trading apps in India.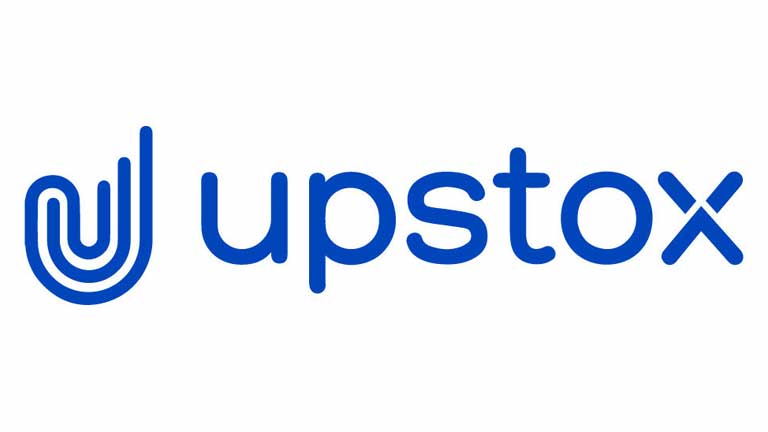 You might see people are earning money on Upstox in various ways. Don't worry today you will also learn how to earn money in the Upstox app.
Let's get started.
What Is Upstox?
Upstox is an Indian trading platform. It was founded in May 2011.
Upstox formerly known as RKSV was founded by Ravi Kumar, Raghu Kumar, Shrinivas Viswanath.
The company is backed by Ratan Tata, Tiger Global, Kalaari Capital, GVK Davix, & many more.
Big Media companies like Business Standard, CNBC, Live Mint, The Financial Express, Money Control, The Economic Times, Times Of India, & NDTV Profit covered Upstox.
It is trusted by 40 lakh Investors in India. We can check live updates on stock prices and quotes from BSE, NSE, & MCX.
You can invest in Stocks, IPOs, Mutual Funds, Gold, and futures & Options on the Upstox app. It is available on both platform Computer and smartphones.
Check out Fiewin App to earn money online by playing simple games.
Features
Upstox is packed with a lot of features. Let's look at all the awesome features.
Open Trading & Demat Account Online
100% paperless account opening.
0 Brokerage Fee on Stock Investments
Brokerage up to Rs 20 per trade for intraday, F&O, and commodities
Choose from 2000 mutual funds.
Buy 99.9% pure gold. Invest as low as Rs.1 in Digital Gold.
Rs. 20*/ order for intraday trading and F&O,
Charges
Now we are in the most crucial part. Many people check the charges before using anything. And it's not bad, we should check that. Upstox maintenance charges are not high.
Check Upstox account opening charges on the official website about their charges. Sometimes they offer Upstox free account opening.
How To Create An Account In Upstox?
Now you know some details about Upstox. So you might want to create an account on Upstox. Not a big deal, it's super easy to create an account.
Before that let's see Upstox account opening documents requirements.
For Demat Account you need:
Aadhaar Card
PAN Card
Canceled Cheque
Latest Bank Account Statement
Mobile Number
Income Proof: If you want to trade in the future and options or to trade commodities, equity, and currency.
You need to scan copies of Aadhaar, PAN, Cancelled Cheque & Bank Account Statement.
Learn more about the Upstox Demat Account from here.
How To Open A Demat Account In Upstox?
Here are some simple steps to open a Demat Account. You can do this with a Computer as well as on a Smartphone.
First of all, visit the Upstox Demat account opening page. You can also download the app from Play Store.
Now fill up basic details Mobile Number and Email ID. Click on Send OTP.
Verify the mobile number by entering OTP.
Enter your PAN Card Number and DOB.
Then you have to enter your details like gender, marital status, trading experience, occupation, etc.
Click on Next.
Now you will get a message "Congratulations, This is your chance to win free stock."
Do your Signature in the White box. Click on Next.
Now you have to take a selfie and click on Accept.
Enter your bank account details and select account type ( Current Or Savings).
You will be asked to verify your mail-id. Click on Send OTP. Now go to your mail inbox and check the OTP, Copy that and enter on Upstox.
Now you have to pay an amount to open an account.
It will ask if your Mobile Number is linked with Aadhaar or not.
Now click on Next.
Enter your mobile number and click on Proceed.
Pay the amount through your desired payment method. Sometimes Upstox offers free account opening.
Now click on e-sign with Aadhar OTP.
Click on e-sign now. Now accept the terms & conditions and click on Submit.
You will be redirected to the NSDL portal. Tick the declaration box and enter an Aadhaar or VID number. Click on Send OTP.
Now you will receive an OTP on your Aadhaar registered mobile number.
Enter the OTP and click on Submit.
Now you might see a message like this Click here to download your e-sign document and proceed.
Your signed document will be downloaded.
Finally, you have completed the process to open a Demat account.
It may take up to 3 days to verify your details.
For Trading Account:
Your trading account will be opened automatically once you open a Demat account.
Difference Between Demat & Trading Account
Demat Account: Demat Account holds all shares & securities in digital form.
Trading Account: A Trading Account is used to buy and sell stocks in the Stock Market.
How To Earn Money In Upstox?
There are two ways to earn money in Upstox. The first one is 1. Brokerage Sharing 2. Referral Incentive
Brokerage sharing:
You will get a share of the brokerage from each trade your referred client makes.
Referral incentive:
Earn incentives through referrals, refer and earn more.
You can share the referral link on various social media.
I suggest you make an attractive reel on Instagram. I saw many people are earning money by sharing reels.
Upstox Referral Code – 27AU6N
Upstox referral code is – 27AU6N. You can get a lot of benefits by entering this Upstox Pro referral code.
You can earn ₹1000 brokerage credit to trade at ₹0 brokerage for the first 7 days.
Upstox Refer and Earn
They pay a very high referral commission as compared to others. Now you can earn ₹1200 per successful referral. With this referral program, you can earn a huge amount of money as the Upstox referral amount is very high. That's the reason many people like Upstox refer and earn program.
Do you know what's the best thing Upstox referral amount is withdrawable?
Share your Upstox invitation code with your family, relatives, and friends to earn from the referral program.
How To Withdraw Referrals Earning From Upstox
You can withdraw your referral earnings. It's a quite simple process. You can do it while having a cup of Coffee. Just grab your Coffee cup and follow the below steps.
First of all login to your Upstox account using Biometric or 6 digit PIN.
Tap on your profile on the top left corner.
Now tap on the "Rewards" tab.
Then tap on the rewards amount. You will be redirected to Rewards wallet.
Here you can see the available amount to withdraw.
Scroll down and tap on "Withdraw rewards".
Enter the amount you want to withdraw.
Tap on the "Continue" button.
Finally tap on "Confirm withdrawal". The amount will be credited to your primary linked bank account.
Tap on "Done".
Pros & Cons
Pros:
Excellent Customer Support
0 Brokerage on Delivery trades
100% Paperless account opening
Cons:
Call and Trade are chargeable at Rs.20 per trade
Additional Rs 20 for the auto square of intraday orders
No GTC ( Good Till Cancelled) Orders
How To Close An Upstox Account
For any reason, if you want to delete/close the Upstox account, you can do it online. Before deleting your account make sure that you have zero holding in the Demat Account.
First, login to your account using Biometric or PIN.
Now on the profile on the top left corner.
Tap on "Account" then tap on "Profile".
Now tap on "View all".
Then tap on the hamburger/three line icon.
Here you can see an option called "Account Closure".
Tap on the "Close account" button. You will be redirected to confirmation page.
Here click on the click that is generated.
Select a reason to close your account.
Finally tap on "Close account". Your account will be closed.
For more info about account closure, check out this help page.
FAQ
Who Is The Owner Of Upstox?
Upstox was founded by Ravi Kumar, Raghu Kumar, and Shrinivas Viswanath.
Is Upstox Funded By Ratan Tata?
Yes, Upstox is funded by Ratan Tata.
Can I Delete My Upstox Account?
Yes, you can delete/close your Upstox account. I have shared the steps to delete your account.
Where To Put Referral Code In Upstox?
At the time of signing up, you will be asked to enter the referral code. Just enter this 27AU6N Upstox referral code.
How To Find Upstox Referral Code?
Once your account is verified. You can see your referral code in the app.
Upstox Referral Conclusion
I have shared a detailed guide about Upstox. I hope now you know all the details and now you can earn money in Upstox. Make sure you use the Upstox referral code.
Happy Investing, Happy Earning…
Share this post.