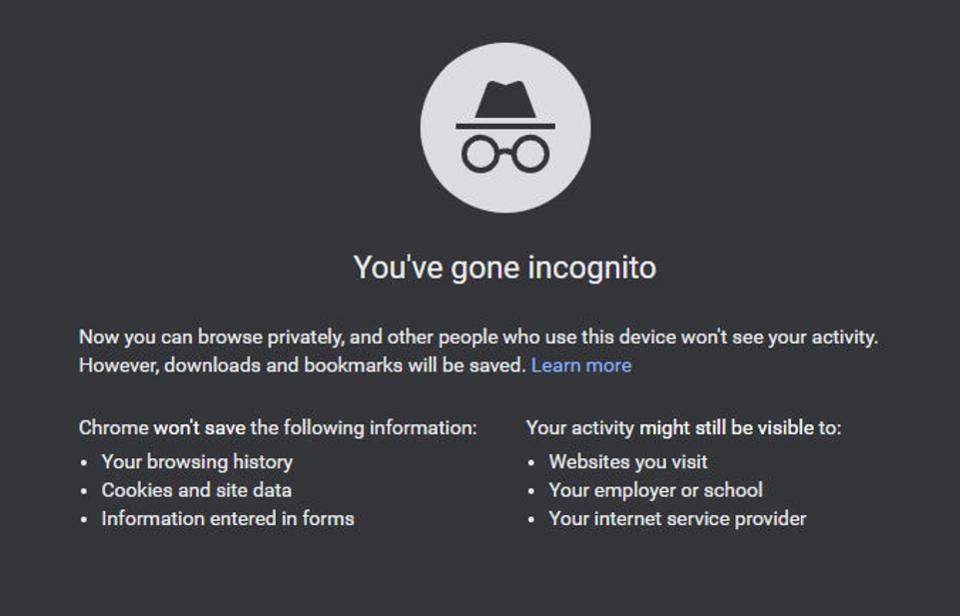 On Tuesday (2 June), Boies Schiller & Flexner, a law firm filed a $5 Billion lawsuit on Google for tracking users while using Chrome browser's "Incognito mode". Lawsuit was filled in US District Court for the Northern District of California. In this suit, Google is accused of violating privacy laws and tracking internet activity of people in "Incognito mode".
Incognito mode is a private browsing feature. Incognito mode is a window you can open in Chrome browser. Incognito mode doesn't save your activity on browser. In this mode, browser doesn't save "Your browsing history", "Cookies and site data", and "information entered in forms" but downloads and bookmarks will be saved. Incognito mode also states that your internet activity may still be visible to "Websites you visit", "Your employer or school", "Your Internet service provider (ISP)".
According to the complaint, Google still sends information to Google Analytics and Google ad manager. Complaint states that "Google tracks and collects consumer browsing history and other web activity data no matter what safeguards consumers undertake to protect their data privacy,". But in the Incognito mode states that website might still be able to track your information.
Lawsuit claims damages for millions of users and seeking minimum $5000 damages for each person.
A Google spokesman told that "Incognito mode in Chrome gives you the choice to browse the internet without your activity being saved to your browser or device, As we clearly state each time you open a new incognito tab, websites might be able to collect information about your browsing activity during your session."
Read our previous article on Vodafone idea deduction.