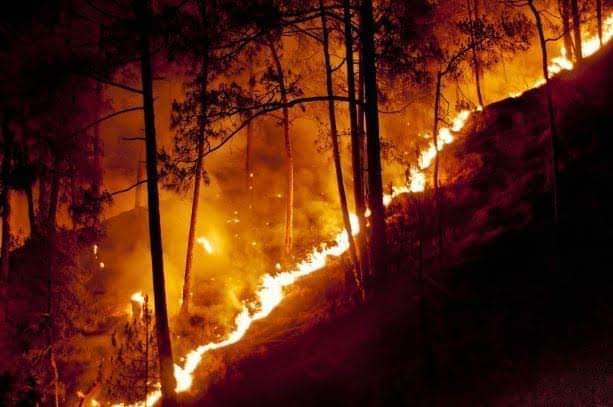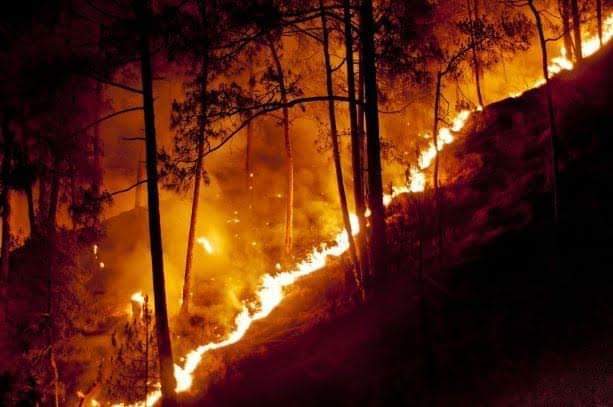 While the entire world is fighting with coronavirus, Forest fire breaks out in Uttarakhand, a state of India. In 2020, Uttarakhand has seen 46 wildfire incidents. But now it gets worse because Uttarakhand forests are constantly burning since last 4 days. According to reports, 51.43 hectares of forest has been lost because of this Wildfire. 71.05 repository of herbs & wildlife diversity gutted. Half of Wildlife species are in danger and half of Birds species are also in danger. On Twitter #SaveTheHimalayas and #PrayForUttarakhand are also trending as of 27 May. On Twitter, people are also sharing some horrific videos of burning forests.
Two persons have lost their life because of this wildfire and 1 person is found badly injured. Most affected region of Wildfire is Kumaon region because in Kumaon region alone 21 out of 46 instances of Wildfire have been found. Kumaon region includes Nainital, Champawat, Udham Singh Nagar, Pithoragarh, Almora, Bageshwar and these are the most affected areas. In Garhwal region 16 out of 46 instances of Wildfire have been found and 9 instances of forest fire have found in other forest regions of Uttarakhand.
Forest Department of Uttarakhand has also been hit hard. Forest Department has incurred a total loss of 1.32 lakh.
Besides of Forest fire, coronavirus condition of Uttarakhand is also not so good. Uttarakhand has around 400 Total coronavirus cases as of 27th May. On 26th May, 50 new coronavirus cases have been found in Uttarakhand. Uttarakhand has around 332 active cases of coronavirus and 4 people have lost their lives in Uttarakhand because of coronavirus.
You can read our previous article on coronavirus here.